SPICA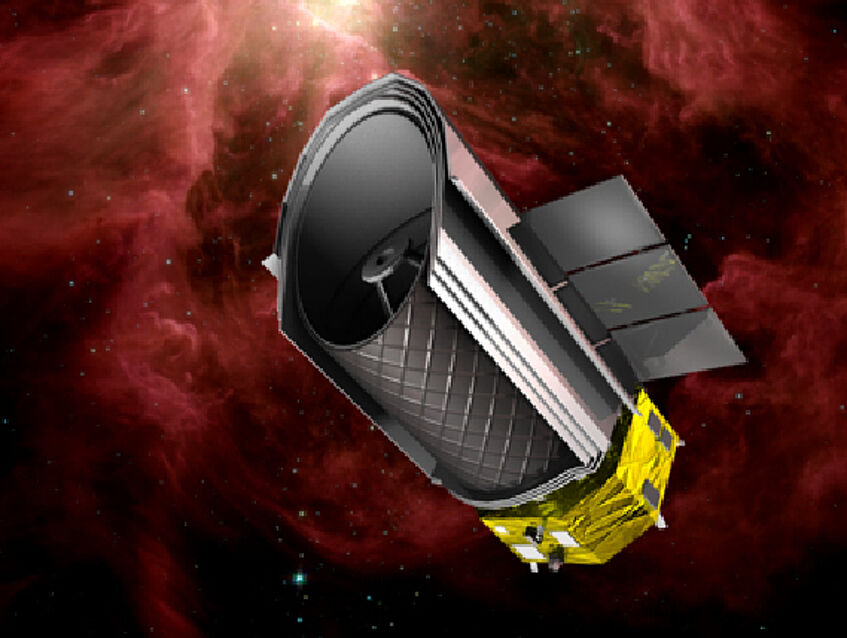 SPICA
Mission Overview
SPICA (SPace Infrared telescope for Cosmology and Astrophysics) is a kind of "Herschel-successor" with a slightly smaller, but cryogenically cooled mirror. This allows to use more sensitive instruments. The main European instrument contribution to SPICA is the FIR imaging spectrometer SAFARI (SpicA FAR-infrared Instrument). It will cover the 34-210 micron waveband instantaneously with a spectral resolution of R=10-10000 and a field of view of 2'x2'. The optical configuration of SAFARI is a Mach-Zehnder imaging Fourier Transform Spectrometer. This allows a high mapping speed due to spatial and spectral multiplexing, the ability to straightforwardly incorporate a photometric imaging mode and the operational flexibility to tailor the spectral resolution to the science programme.
SPICA is an observatory-type mission at the Lagrangian point L2 in the Sun-Earth system, just where Herschel and Planck are. with all kinds of science applications, ranging from star and galaxy formation to icy planets. The department's scientific interests are similar to Herschel: Late-type stars, extragalactic studies, star formation.
Contribution of our Team
We will use Herschel-legacy to develop the Compression SW module for SAFARI. The HW (LEON2-based) and control software are provided by Italy.
Involved Personnel
Management, Science Lead: F. Kerschbaum
Development Lead: R. Ottensamer
Consortium Members: F. Kerschbaum (HoN), M. Güdel, R. Ottensamer
WP Lead for "Instrument Data Handling"
Next important Milestones
SPICA was one of the three candidates for an ESA medium-class mission (M5), but unfortunately is not competing in this selection anymore.
(Launch Date: 2030)
Funding
Japanese Aerospace Exploration Agency (JAXA)
Links